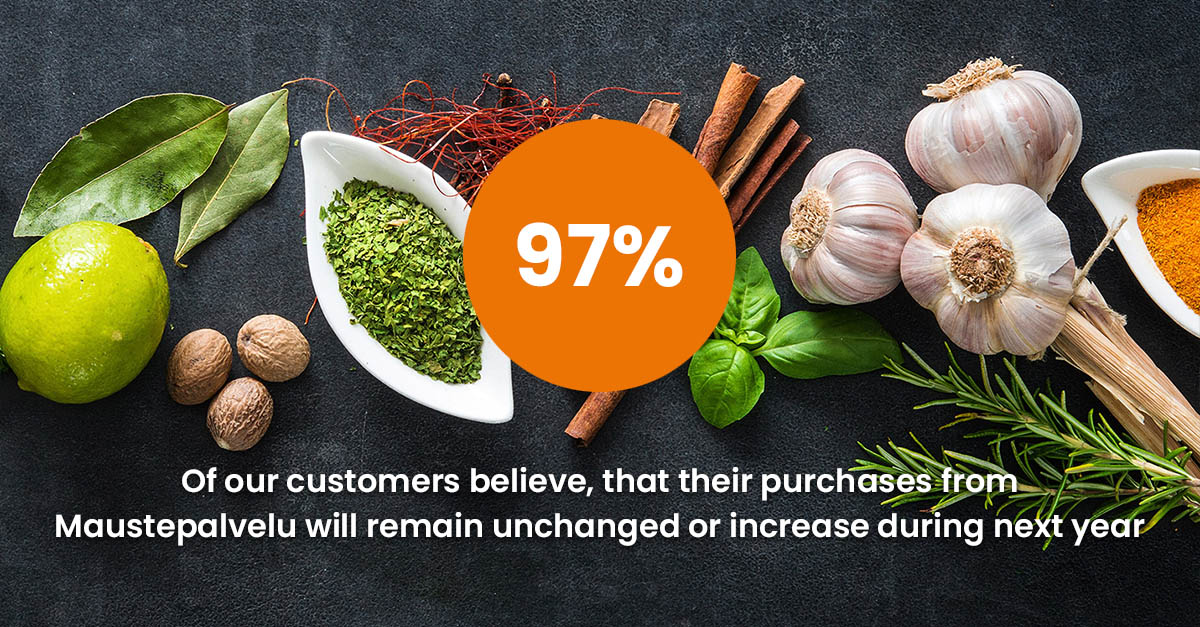 Share of promoters and satisfied customers is increasing
The results of the 2022 customer satisfaction study showed that Maustepalvelu's customers are more than average satisfied with the company's operations. In particular, satisfaction with reachability, the correspondence of products and services to customer needs, and the company's image was perceived to have improved.
Thanks to all respondents. We are excited and happy to receive the very nice feedback from customers. The feedback you give us is valuable in developing our operations to meet your needs.